Working with Escorts, VIP Companions and Adult Entertainers Since 1996
David Allen
Webmaster
Photographer
Videographer
Artist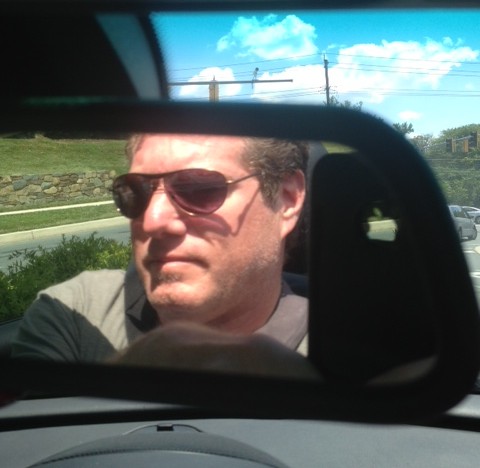 The Details
I am David Allen and have been working with adult entertainers, escorts, VIP companions, porn stars and feature dancers since 1996. My initial focus was creating sexy yet functional websites. I quickly expended my business to include search engine optimization (SEO) as that was becoming an ideal way to market escort services. I had attracted top clients such as Hollie of Miami, Amy Taylor, Ivanna DiCarlo and Envy Jolie to name a few.
At an early age I had an interested in film and photography. In High School I was the Yearbook photographer and made movies (film back then) at sporting and special school events. Fast forward 30+ years (lol) I purchased a videocam and DSLR camera and started messing around with this new digital media. The excitement, passion and creative eye was still within me. I once again took my craft and integrated it into my business offerings.
Since I now offer way more that just escort web design, I decided to launch a new website "Erotic Media Works" that better encompasses all services I now offer. While my website, services and business names have changed over the years, I am proud that the level of service and support still at the highest quality. I am proud today to offer one-stop-shopping for adult entertainers and escorts. I am always honest and up-front and will not accept a project if we feel we can not make a positive impact with your online activities. Customer satisfaction is of the utmost importance and I am not satisfied until you are. While other business have come and gone, I have remained consistently strong and continue to grow and expand.
"I had my website and sexy video designed by David. I am someone that is not easily impressed. I asked David if I could write a testimonial because I was very pleased with my entire experience working with him. From the quality of his work, attention to detail, creative eye, knowledge of the BIZ, meeting time deadlines and honesty. David is a Class Act! The industry is fortunate to have him. Thank you David!! xoxo"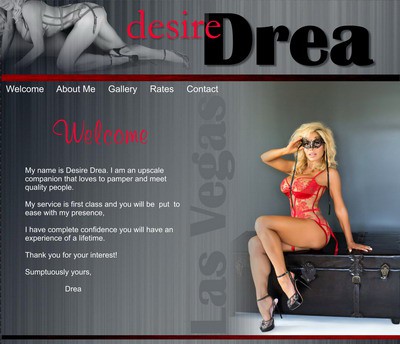 "I got two encounters booked today off the site and you just launched it!!!! One for an 8hrs with a gentleman from Vermont coming here on business, and the other for a 2hr with a gentleman coming in for business from S.C.!!!!!! YAY!!!!!!! THANK YOU!!!!! They both commented how great looking the site was and loved the gallery!!!!!!!! How the heck did you get me right to the top of Google?

YOU ROCK!!!!!!! Hopefully they keep coming. Can you tell I am psyched!!!!! Thank you for all your patience, help, and guidance, I truly appreciate it a lot!!!! And needed it!!!! THANK YOU THANK YOU THANK YOU!!! 
"I do not even know where to star but I am happy I found a Great Webmaster. I have had several others webmaster before finding David. I love working with them. They are very responsible , always on time for any kind of request, extremely knowledgeable of the business and finally very responsible. My list could go on but I want to keep it short and to the point. They are extremely good and will not disappoint you !!! luv You Guys and I hope you business prospers more and more. 
"I have waited a long time searching for a professional web designer; One that was professional and still reasonable. I am very pleased with the outcome on my website. David is fabulous to work with and insightful, his ideas and design are pleasing to both myself and my client base. I have received many compliments on my site and I am happy he made the process easy and quick. I look forward to our continuing working relationship. He is the best!!!"
While searching for a web designer, I stumbled upon David and his company, Escort Web Design. I was impressed how he offered so many service including erotic videos for providers.David is wonderful to collaborate with. He took my ideas, colors, and concerns and finally a beautiful creation was developed. David provides excellent customer service. Unlike may designers, you have access to his personal cell phone number. He is patient, kind and extremely dedicated to the adult entertainment industry. Thank you again David!
"I met David at a wonderful event where he was shooting both videos as well as consulting with providers regarding creating their websites. With his charming personality and skill with a lens, he was able to put all my worries to ease. We came up with a plan of what I would like to share of myself with the world through video and he was able to capture my movements brilliantly! I highly recommend working with David if you desire a new look for your site or you simply want to add a video to create new imagery for your clients."
"I've known David since 2010. I'm very happy to have met such a skilled Artist. Originally, David created an amazing website for me and is very knowledgeable about SEO. David has always been very creative and professional. I was in town and asked David if he wanted to meet for dinner. Very last minute we decided to shoots some quick clips and I was again amazed with the production he threw together with minor edits. His creativity produced the short film called, 'Stood Up'. We did not have a script, no lighting, no time for planning and the video came out to be very creatively finished. You will never go wrong working with David. I'm looking very forward to continue shooting with him again. And will eventually do a scripted film with David in the near future."